Beverly Farms Library – 1916-2016 – Celebrating 100 Years

In 2016 we celebrate our 100th year as a library! We will mark the anniversary with celebrations throughout the year. Be sure stay tuned for any calendar updates.
**The History of the Beverly Farms Library – 1916-2016**
Saturday, October 1 at 2:00 PM
Nancy Coffey will present an illustrated lecture on the history of the library, form the social library in 1804 to the present day. Social libraries are located in private homes and public buildings. In 1893 the Beverly Farms Library became a branch of the Beverly Public Library. In 1916 we moved into our building on Vine Street and we're still here! Our one major renovation and addition took place from 2002-2004. We have a long and interesting history. Come and be a part of it! There will be a reception at the library after Nancy's talk.
Now on Display: The Beverly Farms Social Library – 1806-1842
As part of our "100 years at the Farms" 100th anniversary celebration, we will be featuring some of The Beverly Farms Social Library collection. The very first library to be established in Beverly Farms was "The Third Social Library", formed by 26 residents as a subscription library in 1806. The library's collection consisted of books, and documents focused on "social and moral improvement rather than leisure entertainment". A number of these books as well as a brief history of the library is on display now in our reading room.
Follow Us!
Follow us on social media to stay informed and learn more about our history. To take a trip back to 1916 in photos you can view our Pinterest and Instagram pages. Use the hashtag #100yearsatthefarms to be reposted.
---
Adult Programs
August Art: Artists by the Sea

August 2 – August 30
Peggy Thorndike of Prides Crossing and Mary Rhinelander McCarl of Gloucester are old friends and fellow members of Susie Field's paintings classes. They will display watercolors of their travels, near and far, and Mary's flower still life paintings and collages.
Knit, Crochet & Embroider at the Library
Thursday, September 1 at 7-8:30 PM
The group meets the first Thursday of each month. The program is for adults who enjoy all kinds of handwork and fiber arts. Bring your project, meet other crafters and share ideas. No instruction is provided.
Farms Book Discussion Group:
Our Book Discussion Group meets on the third Thursday of each month from 7:00 to 8:30 PM.
New members are always welcome. Come once or as many times as you wish.

Book selections:
September 15: The Muralist by Barbara A. Shapiro
October 20: Housekeeping by Marilynne Robinson
November 17: The Nightingale by Kristin Hannah
December 15: The Unlikely Pilgrimage of Harold Fry by Rachel Joyce
*Books may be picked up in advance at the Beverly Farms Library.*
---
Children's Programs
Music with Dara
Friday, September 2 at 10:45 AM
Children ages 18 months to 5 years, and parent or caregiver.
Join Dara each month for a lively, interactive musical program. All are welcome!
Talk Like a Pirate Day
Tuesday, September 20, drop in between 2-4 PM
For Children ages 5-10 years old
Ahoy Matey! Have you ever wanted to be a pirate? Join us for a fun time with pirate crafts and activities. Arrrrgh! Pirates in costume are welcome! You don't have to dress like a pirate to have a good time – but please leave your parrot at home!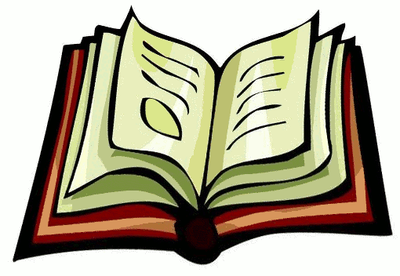 Fall Story Time
Monday's, September 26 – November 14
Session I – Children ages 2 – 3 1/2 years: 10:30 AM
Session II – Children ages 3 1/2 – 5 years: 11:15 AM
**Please register in advance for Session II.
Tales for Tots
Wednesday's at 10:30 AM, September 28 – November 16
Program is for babies & toddlers up to 24 months with a parent/caregiver.
Save
Save
Save