Beverly Farms Library – 1916-2016 – Celebrating 100 Years

In 2016 we celebrate our 100th year as a library! We will mark the anniversary with celebrations throughout the year. Be sure stay tuned for any calendar updates.
History of the Beverly Farms Library – 1916-2016
Tuesday, November 15 at 7:00 PM
Nancy Coffey will present an illustrated lecture on the history of the library, from the social library in 1804 to the present day. Social libraries were located in private homes and public buildings. In 1893 the Beverly Farms Library became a branch of the Beverly Public Library. In 1916 we moved into our own building on Vine Street – and we're still here. Our one major renovation and addition took place from 2002-2004. We have a long and interesting history. Come and be part of it! This is a repeat of the talk that Nancy presented in October.
Now on Display: The History of the Beverly Farms Libraries – 1870's-1890's
A collection consisting of the Neighbor's Library (1875-1884) and the founders and contributors Sarah Wyman Whitman and Louisa Loring, information from the division and the First Public Library Services (1886-1887), and history of the Beverly Farms Branch Libraries establishment in 1893.
Follow Us!
Follow us on social media to stay informed and learn more about our history. To take a trip back to 1916 in photos you can view our Pinterest and Instagram pages. Use the hashtag #100yearsatthefarms to be reposted.
---
Adult Programs
October Art: Art from the Soul
Showing October 3-29
"Art from the Soul" is a group of nine artists who  meet each week to create art together. They encourage and inspire each other to create with freedom. Each artist has a unique voice and style. The artists are Lorrie Berry, Carolyn Bonier, Annalee Johnson, Cindy Journey, Nella Lush, Carmela Martin, Candy Mitchell, Karen Rovner and Linda Tasker.
Knit, Crochet & Embroider at the Library
Thursday, November 3 at 7-8:30 PM
The group meets the first Thursday of each month. The program is for adults who enjoy all kinds of handwork and fiber arts. Bring you project, meet with other crafters and share ideas. No instruction is provided.
Farms Book Discussion Group: Our Book Discussion Group meets on the third Thursday of each month from 7:00 to 8:30 PM. New members are always welcome. Come once or as many times as you wish.
Book selections:
November 17: The Nightingale by Kristin Hannah
December 15: The Unlikely Pilgrimage of Harold Fry by Rachel Joyce
*Books may be picked up in advance at the Beverly Farms Library.*
---
Children's Programs
Young Artist Workshop

Wednesdays 4-5:00 PM, beginning November 2
For children ages 8-12 years old.
Artist Katerina Gates will conduct a series of art classes for children. All interests and skill levels are welcome. If you love learning about different ways of making art, this class is for you. Each week we will explore an exciting art medium – watercolor/acrylics, pastels, drawing, collage and stenciling. The session runs for 5 weeks. You may come once – or as often as you like. Katerina Gates is a member of the Beverly Guild of Artists, North Shore Art Association, and Rockport Art Association. *Please register in advance. 
Music with Dara
Friday, November 4 at 10:45 AM
For children ages 18 months-5 years old.
Join Dara for lively musical entertainment each month at the Farms Library. All are welcome.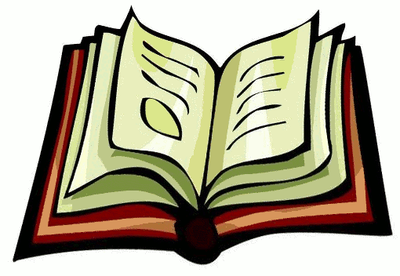 Fall Story Time
Monday's, September 26 – November 14
Session I – Children ages 2 – 3 1/2 years: 10:30 AM
Session II – Children ages 3 1/2 – 5 years: 11:15 AM
**Please register in advance for Session II.
Tales for Tots
Wednesday's at 10:30 AM, September 28 – November 16
Program is for babies & toddlers up to 24 months with a parent/caregiver.
Save
Save
Save
Save
Save
Save
Save
Save
Save
Save
Save
Save
Save
Save
Save
Save
Save
Save
Save